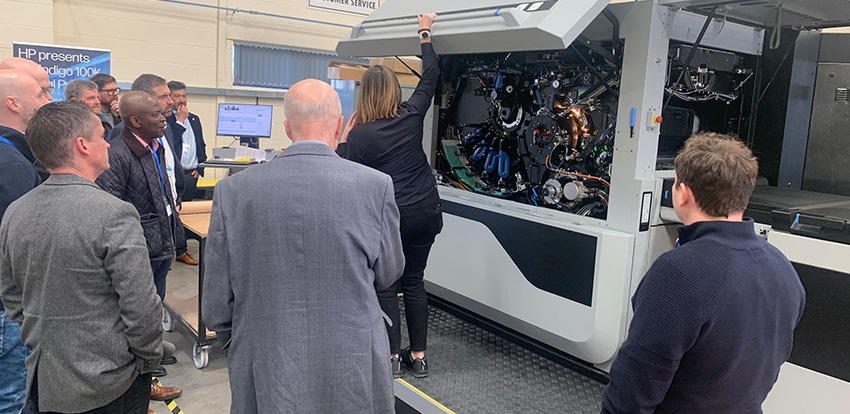 When HP (Hewlett Packard) asked us to host twenty guests in order to show off our new HP Indigo 100K, we thought they were joking. After all, twenty guests are more people than we employ! However, they were being serious…
DScoop is a Hewlett Packard-backed event that gets the major digital printing players from around the world, together for networking and sharing information and ideas. And this year, because Flexpress is seen as a positive example in print, HP wanted us to host them.
At around 7500 square feet, we don't have an abundance of space.
Our meeting room, for example, seats seven, so visitors were split into three groups over two days to see the HP 100K in action and hear about the steps Flexpress has taken to outperform the majority of our industry.
From the positive feedback we received, the event was a success and as a bonus, we gained some new clients!
If you would be interested in either a demonstration of our capabilities or a VIP site tour, please contact admin@flexpress.co.uk. We're proud of our facilities and would be delighted to show you around.