Books & Booklets
A versatile book and booklet printing service for UK wide distribution from Leicester. Flexpress produce in excess of 1.5 million books and booklets per year and cater for virtually every type and style you're ever likely to need including: staple/folded (saddle-stitched) booklets, wire bound (wiro) books and booklets and perfect bound books and booklets. The work we regularly undertake includes the following kind of projects:
Newsletter printing, Journal printing, Periodicals and Magazine printing, Training Manuals printing, Thesis printing, Parts Manuals printing, Story Book printing, Paper back book printing, Reports and Accounts printing, White Paper printing, History Book printing, Brochure printing.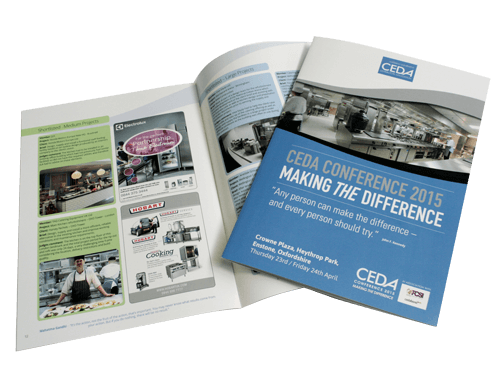 Stapled Booklets
The most popular and cost-effective way to produce booklets of up to 40 pages that will open flat. Only produced in multiples of 4 pages.
Buy online