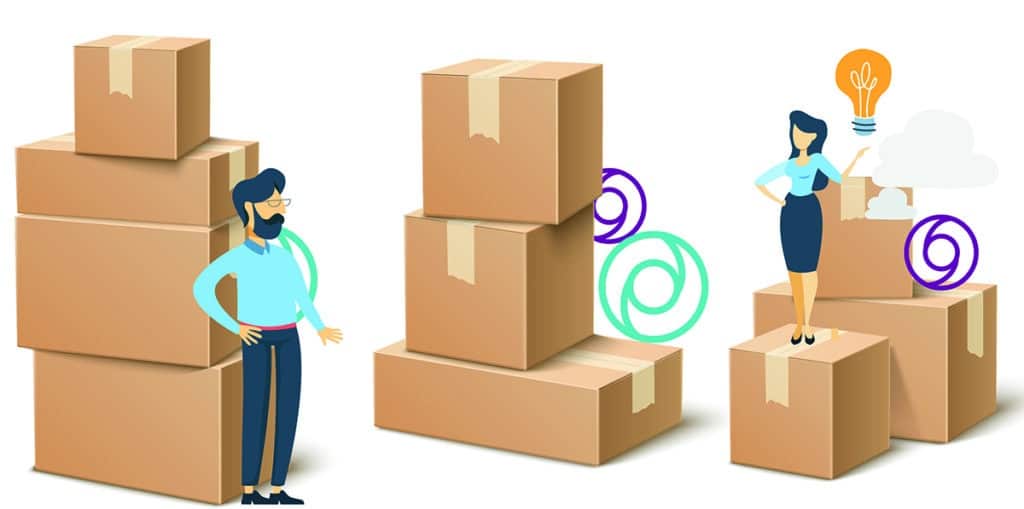 Good quality packaging is often overlooked by print suppliers, but getting the job delivered, right-first-time, and without damage is crucial to good supplier/client relationships.
This is why, at Flexpress, we only use extra strong double-walled corrugated boxes, many of which we have custom made, especially for us and pack to a maximum weight of 15Kg.
The outer box isn't the only place we add extra care and attention though.
Odd shaped or awkward items are usually shrink-wrapped for additional protection and if the box isn't full to the brim, any voids are filled with either paper or eco-friendly, starch-based chips.
Finally, boxes are sealed and the edges given extra protection with reinforced tape and a 'Handle with care' label applied in most cases.
We'd be lying if we said the net result of this extra effort is zero damages. Sadly, carriers being carriers, they still manage to destroy the odd parcel or two every now and again, but we still believe the extra effort is worthwhile and quite possibly one of the reasons our reprint rate is up to 80% lower than our bigger, online competitors.
If you have any feedback regarding the packaging of your orders, please get in touch.