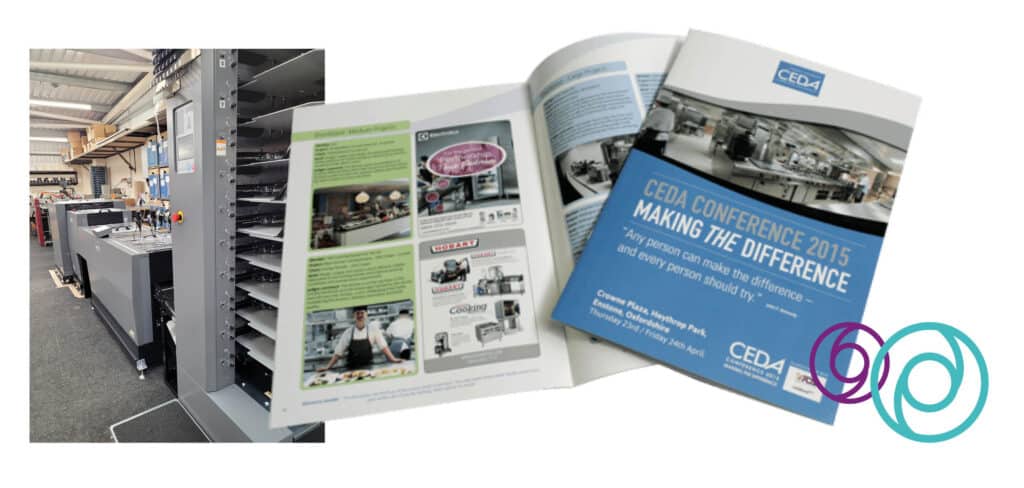 When you produce nearly 3 million saddle-stitched booklets per year, all to the highest quality and urgent deadlines, any breakdown on the booklet-maker has the potential to cause serious issues.
And, as reliable as our Horizon Stitchliner Mk III is, the possibility of delayed parts due to worldwide supply chain issues still made us a little more anxious than we're comfortable with; especially as many of the titles we print are so time-sensitive, any delays could be disastrous.
Clearly, we needed to build some redundancy into the system and ideally, with a machine that could offer the same fast turnaround, high quality stitching and trimming, fit seamlessly into our existing workflow and not take up too much space!
Enter our new Duplo 600i booklet-making system, which, in our opinion is the best straight booklet-making system on the market. Armed with Honer stitching heads and a heavy-duty three-knife trimmer, copies produced on this machine are indistinguishable from those produced on the Stitchliner and because they require no extra preparation, makes it the perfect back-up machine.
Better still, because it's such a capable piece of equipment we're intending to utilise the additional capacity wisely meaning even at times of peak demand we can still keep abreast of ALL those really tight deadlines. Why not try us out with an extra 5% off your next stapled booklet order by using BOOKLETS5 at checkout?
Be quick though, the offer is only valid until Valentine's Day!