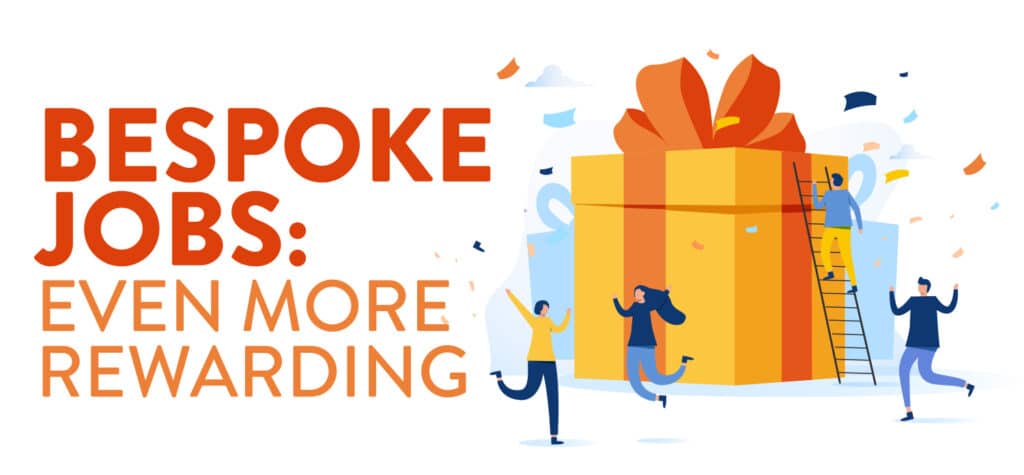 There are clearly many advantages of using a website to order print: 24/7 instant gratification, easily comparable prices and specifications, access to templates etc., but often there are products that don't quite meet the 'standard' characteristics that suit ordering online.
To meet this need, and those of clients still familiarising themselves with web-2-print, Flexpress offer a more conventional bespoke quotation service whereby clients can use our online custom quote form or simply email the specification to get a quote. This currently accounts for around 50% of the work we produce.
Traditionally, this has meant us running two parallel systems: one for web orders and one for bespoke orders, neither of which were linked. Consequently, we've been unable to apply some of the advantageous features of ordering online, such as our extremely popular rewards point scheme, to bespoke orders.
Well good news, that's about to change. We've just completed work which now enables our systems to link seamlessly together meaning bespoke quotes can now be automatically uploaded to our website. A simple link embedded in the emailed quote will take you to the website where you'll be able to place the order with the same options as if ordering an online product. Things like: the ability to pay or be invoiced, upload artwork and specify delivery addresses. It also means that you'll benefit from at least 1% back in reward points.
In just four months, clients have redeemed 657976 points meaning in the same time, we've given away over £6500 worth of print! Small returns soon add up.
Once the bespoke order is placed online, you'll be able to track it through your account area on the website in the same way you can a website-based order.
Initially, we're beta testing the system with a handful of volunteer clients before we roll out the scheme to everyone, but if you'd like to be included in our initial trials please let us know at sales@flexpress.co.uk