Ultra-lightweight Foam Core Boards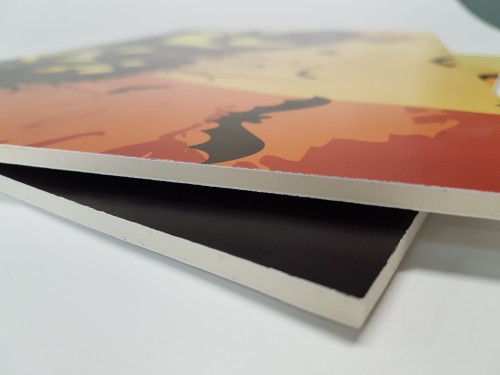 Ultra lightweight display board for internal signage
5mm Thick
Up to 1.2m(h) x 1.2m(w) available online
Internal use only
Printable surface
Easy to cut
Relatively low cost
See 'More Details' for further information.
Submit and approve your artwork in:
21/06/2019
Or collect this date after 4pm
Excludes Bank Holidays and the Christmas Break
Choose Printing Options
4.
Profiling
Using our CNC Plotter/Router, we can cut your graphic(s) to custom sizes and if required, custom shapes.
5.
Proof
The time stated for dispatch is for 'approved' artwork. Requesting a proof is likely to affect this deadline if the artwork isn't approved within the time stated.
6.
Dispatch Time
The countdown timer displays the actual date this specification could be dispatched. Change this option if you need it faster or cheaper.