Environmentally Aware Printing Services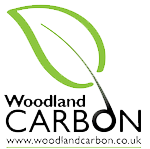 Many businesses generate large amounts of carbon which contributes toward the greenhouse gas effect in our atmosphere.
As active members of the Woodland Trust Carbon Capture Scheme, Flexpress is part of a voluntary effort operating under the Government's Woodland Carbon Code to reduce our carbon footprint.
For every job we print, we pay a small percentage to the Woodland Trust which is used to mitigate our emissions by planting more trees, right here in the UK.
Naturalist and TV Presenter Nick Baker explains how it works:
Just wanted to thank you for turning around the co-op leaflets so quickly especially given the unsatisfactory artwork that I first forwarded. This is greatly appreciated.
Gavin George,
16th November 2016


Just wanted to place on record for the quick turnaround and quality of the Orders of service.
Chris Jackson,
April 2017


The Diagnostic Atlas job arrive to day, I just wanted to say that Richard was delighted and thought it was a great job!! There is going to be another similar one shortly (not sure when) and we will definitely use Flexpress for that one as well!
Janet Bassett,
27th January 2017


Thanks for delivering the Publications Catalogue so promptly – they look great too.
Carol Mackerness,
April 2019


Once again Flexpress have come up trumps.
Thank you for doing the books for us, absolutely perfect, in time, on budget - what more could I ask.
Definitely be doing business again.
Alan Fossey,
29th January 2019
