Environmentally Aware Printing Services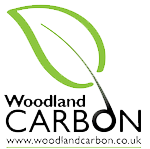 Many businesses generate large amounts of carbon which contributes toward the greenhouse gas effect in our atmosphere.
As active members of the Woodland Trust Carbon Capture Scheme, Flexpress is part of a voluntary effort operating under the Government's Woodland Carbon Code to reduce our carbon footprint.
For every job we print, we pay a small percentage to the Woodland Trust which is used to mitigate our emissions by planting more trees, right here in the UK.
Naturalist and TV Presenter Nick Baker explains how it works:
Just wanted to drop you a quick note to say thanks for all your help getting our panels sorted for the Pub17 show. I've been very impressed with the design and I wouldn't hesitate to use Flexpress again in the future.
Alec Vjestica,
17th January 2017


Once again Flexpress have come up trumps.
Thank you for doing the books for us, absolutely perfect, in time, on budget - what more could I ask.
Definitely be doing business again.
Alan Fossey,
29th January 2019


I wanted to give you a big thank you for delivering the Twist frame so quickly. From the time I sent the first email to the afternoon you set it up took less than 5 working days. Amazing turnaround and outstanding service as always. I've received excellent feedback from our Product Manager and MD, it looks great.
Maryline Kennedy,
17th November 2016


Just wanted to thank you for turning around the co-op leaflets so quickly especially given the unsatisfactory artwork that I first forwarded. This is greatly appreciated.
Gavin George,
16th November 2016


We have received the songbook and we are delighted with both the printing and the service. Thank you very much. I shall mention your company on Facebook today.
Vivien Richardson,
19th December 2016


Shh. Only registered users get to find out about our special website features and secret deals
Register now