Coffee Table Book Printing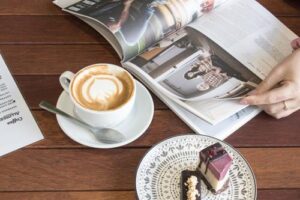 Printing a coffee table book has never been this easy.  You can confidently self-publish your book with Flexpress. Our state-of-the-art printing technology accurately reproduces photographs, drawings and other images in rich colors and in ultra-fine detail.
Select from the highest quality binding available and a vast range of paper stock and some fabulous finishes to really set your coffee table book project apart from the rest, including embossing and foil finishes. We specialise in short runs of 1 to 1000 for perfect bound books.
To get an instant online quote for to print your book, visit the link – PUR Perfect bound books – printing coffee table books
If you would prefer a more tailored quote, visit our custom quote section. 
We have received the songbook and we are delighted with both the printing and the service. Thank you very much. I shall mention your company on Facebook today.
Vivien Richardson,
19th December 2016


Thanks for delivering the Publications Catalogue so promptly – they look great too.
Carol Mackerness,
April 2019


Firstly well done on another excellent QN magazine.
Print quality and make up is superb. Good feedback already.
All logistics professionally sorted!

David Calow,
February 2021


Once again Flexpress have come up trumps.
Thank you for doing the books for us, absolutely perfect, in time, on budget - what more could I ask.
Definitely be doing business again.
Alan Fossey,
29th January 2019


Just wanted to thank you for turning around the co-op leaflets so quickly especially given the unsatisfactory artwork that I first forwarded. This is greatly appreciated.
Gavin George,
16th November 2016


Shh. Only registered users get to find out about our special website features and secret deals
Register now