Environmentally Aware Printing Services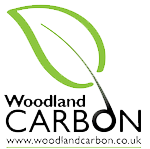 Many businesses generate large amounts of carbon which contributes toward the greenhouse gas effect in our atmosphere.
As active members of the Woodland Trust Carbon Capture Scheme, Flexpress is part of a voluntary effort operating under the Government's Woodland Carbon Code to reduce our carbon footprint.
For every job we print, we pay a small percentage to the Woodland Trust which is used to mitigate our emissions by planting more trees, right here in the UK.
Naturalist and TV Presenter Nick Baker explains how it works:
Just wanted to drop you a quick note to say thanks for all your help getting our panels sorted for the Pub17 show. I've been very impressed with the design and I wouldn't hesitate to use Flexpress again in the future.
Alec Vjestica,
17th January 2017


You did an excellent job for us in July, our customer was delighted, and he's not an easy one to please.
John Burns,
1st September 2020


Wanted to thank you all for your help this year with my print requirements - Flexpress really are terrific printers!
Emma Swales,
15th December 2016


I just wanted to contact you and say thanks for the great customer service and assistance you gave me. We had never used you before and due to the service and the folders we received, we will be contacting you again in the future.
Jamie Owen,
April 2019


Just wanted to place on record for the quick turnaround and quality of the Orders of service.
Chris Jackson,
April 2017
