6pp Open Gate Folded Leaflets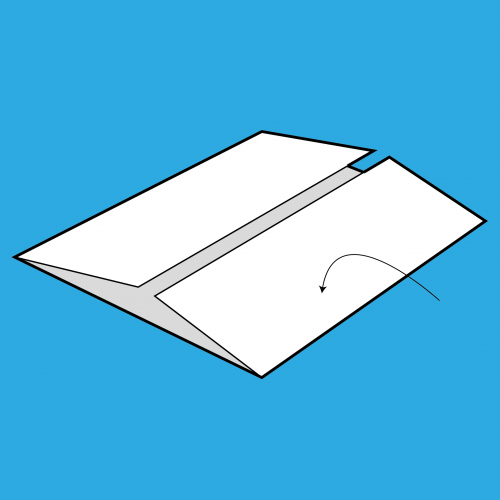 Top quality folded leaflets and flyers.
Widest choice of materials
Printed to ISO colour standards
Every job printed individually
White label packaging
Generally VAT Zero rated
File copies included
See 'More Details' for full description.
Submit and approve your artwork in:
21/06/2019
Or collect this date after 4pm
Excludes Bank Holidays and the Christmas Break
Choose Printing Options
4.
Proof
The time stated for dispatch is for 'approved' artwork. Requesting a proof is likely to affect this deadline if the artwork isn't approved within the time stated.
5.
Dispatch Time
The countdown timer displays the actual date this specification could be dispatched. Change this option if you need it faster or cheaper.
Everyone loves leaflets and flyers because they're one of the most cost-effective and simplest of all marketing tools. Ideal for door-to-door drops, used as enclosures with other mail, or simply handed out, they can quickly raise awareness of your new products and services.
Flexpress offer a range of printed leaflets to suit all budget and purposes; but there's no need to compromise on quality. We only print using the highest quality print and environmentally responsible materials so even if your requirement is just for a few, it won't stop you looking professional. Better still, with FREE next day dispatch as standard, they can start working for you quickly!
Why choose Flexpress for leaflets and flyers?
FREE downloadable templates
FREE 10 point file-check to pick up potential problems
FREE rapid next day dispatch
FREE delivery with one hour time-slot - no need to wait in all day
Optional PDF Proof
Each job printed individually for best results
Excellent quality printing
Great range of environmentally friendly materials
UK Based Company keeping British people in jobs
Everything printed and finished in-house to maintain total quality control
Strong and reliable track record since 1989
100% Total satisfaction guarantee
6pp Open Gate Folded Leaflets - Artwork Help
Please choose a template below for your project. Can't find the size/style you're looking for? Contact us about custom sizes and quotes.
The download link is for a PDF template - we recommend you lock these on a layer behind your design so you can ensure all artwork is accurate and in the correct position. For artwork best practice, take a look at our Artwork and File Information page.